Office Design
Bespoke fully managed office design services in Bristol and the South West.
Turnkey / Project Management
Everything from the floor up
The finished look and feel of your office has a large effect on the productivity of your staff. A well designed office environment is achieved by way of effective project management to ensure that all elements of the project are delivered and completed not only on time but to your satisfaction. Call us today to discuss your project in more detail.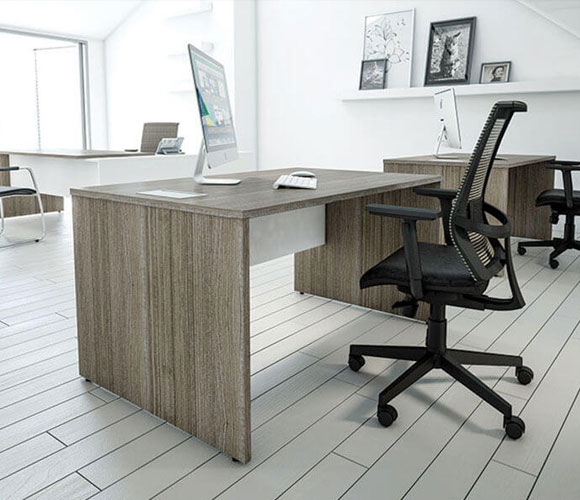 Creating the perfect space
From initial consultation and detailed survey we can provide a 2 dimensional space plan as a starting point. Once the space plan is agreed, we can move on to product specification and finishes to achieve the image of your company and the general staff wellbeing within the office space. 3 dimensional drawings can be provided at this stage. We can then schedule the works to logistically fit into your business's operational requirements, scheduling, managing and directing all trades under one umbrella from commencement through to sign off.
Space Planning
The best use of space
How your office space is used is key to an efficient and productive company with a happy and comfortable workforce. From a new, blank canvas design to a re-shuffle to accommodate additional staff or equipment, a fully manageable CAD drawing will be provided, making allowance for health and safety, building regulations and just as important, the look and feel of your new working environment.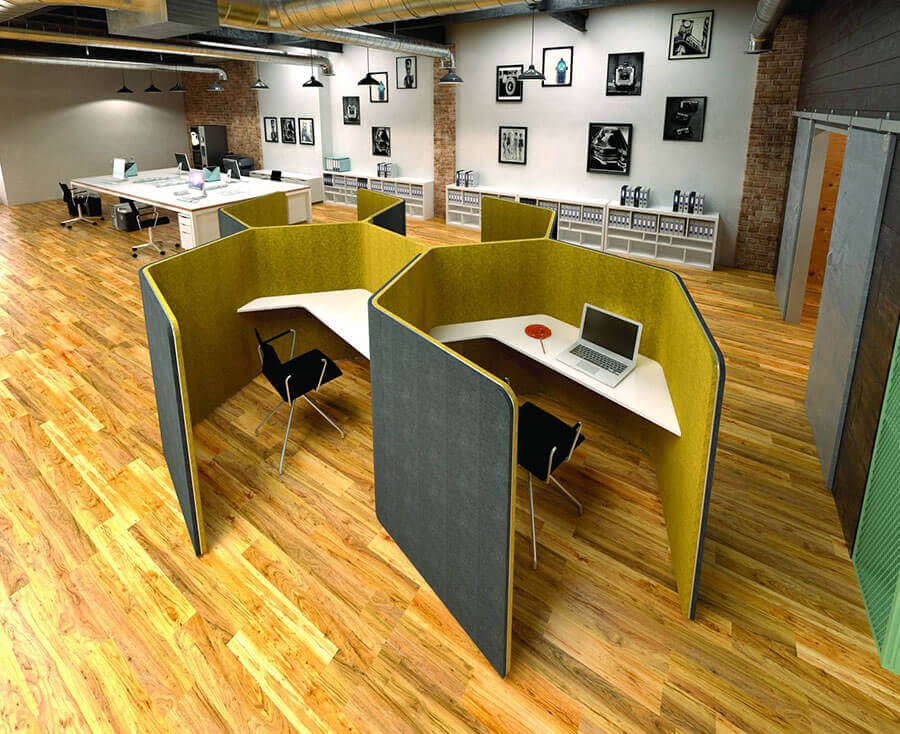 Decoration
Make it personal
A working environment can be effectively altered by the correct use of colour in the workplace. The walls and other hard surfaces of your office can be decorated in a wide range of finishes: paint (and paint effects) or the application of wall coverings from paper or fabric-backed vinyls through to writable wall coverings. Timber can also be transformed by a number of methods from straightforward repainting to full stripping and redecoration.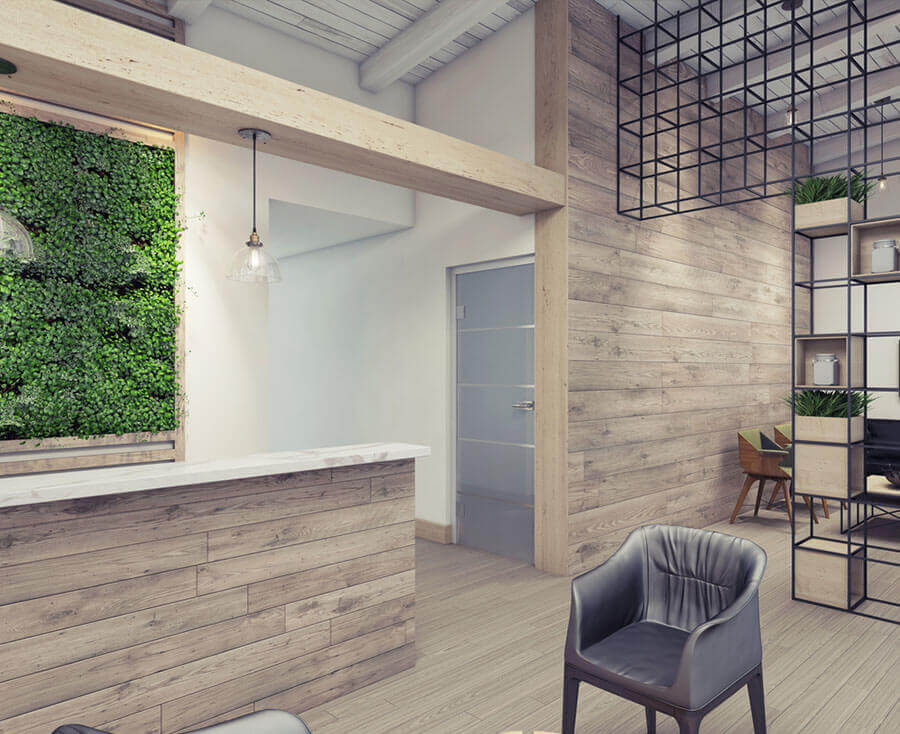 Experienced decorators able to complete work in a timely manner with as little disruption to your business as possible.
How the light in a room is controlled is an important factor in the workplace, not only to create the right atmosphere but also to ensure that staff work in an environment that is good for their health. Window blinds can be used to reduce the amount of light entering an office, thus providing the correct light level for office tasks including the use of PC screens. Blinds can also be used to increase privacy and security in certain areas.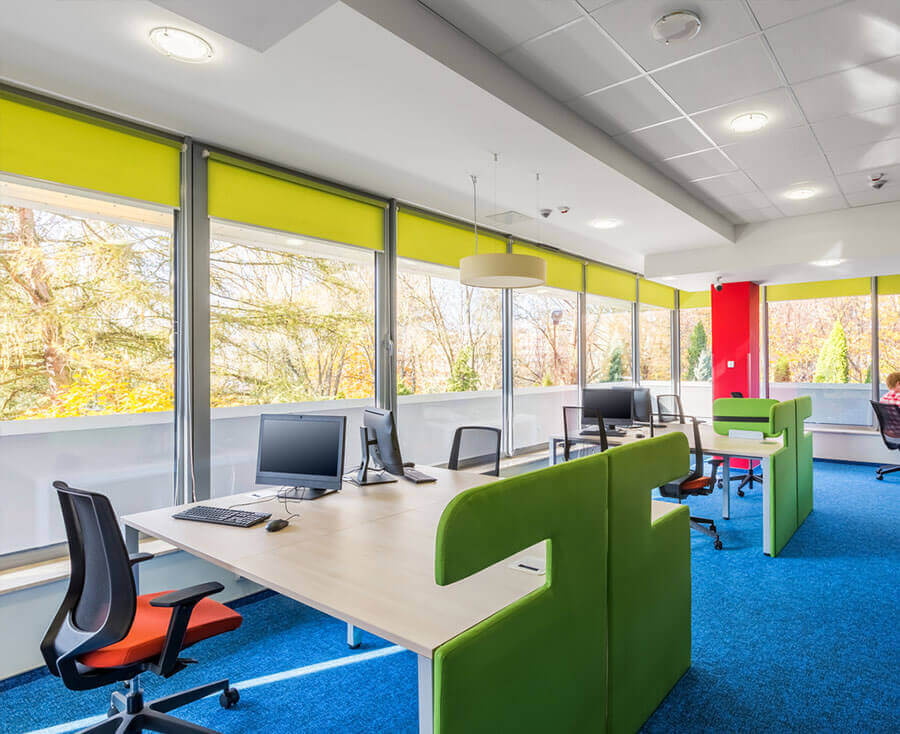 Made to measure
We offer a full made-to-measure service that includes site survey, explanation of products, fabrication and installation. All types of blind can be supplied including Venetian, Roller, Vertical, Blackout, Rooflights and Window Manifestation. We can also offer security grilles and shutters.
Refurbishment
Time to refresh
From floors to ceilings and everything in between, we can help refresh your space with a range of innovative and stylish interior screens, flooring and furniture. Our partitioning and glazing solutions can help create new space and divide large open areas, improving acoustics and room layout. Ask us about co-ordinating your office space with your corporate branding and colour theme.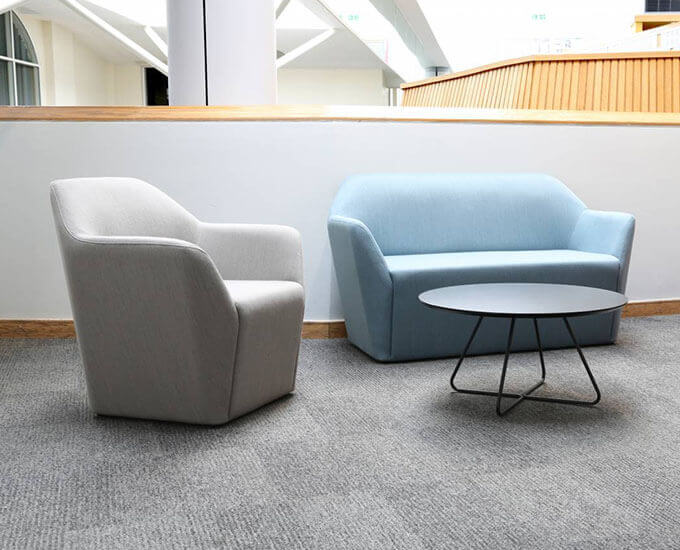 From floors to ceilings and everything in between
CONTACT US
COMPLETE THE FORM BELOW TO CONTACT US