Office Furniture Exeter
We supply a wide range of high-quality office furniture In Exeter.
Office Furniture Company Exeter
Office furniture company servicing Exeter
1st DZine are a specialist furniture supplier. We have been supplying furniture to offices in Exeter for over 20 years, and have become the preferred furniture supplier in Exeter as well as all over the South West.
A modern office can bring endless benefits to the entire workforce within it. As a leading office furniture supplier in Exeter, we can bring you all the office furniture you need along with the service that goes with it. Not only do we care about bringing you quality office furniture, we also care about bringing you tailored customer service: all of this culminating in a motivated workforce giving you maximum productivity as a result of their comfort, thanks to new office furniture from Exeter's elite office furniture supplier –  1st DZine.
Contemporary interior design isn't something just for the home. As an experienced office furniture supplier, we understand that many offices in Exeter want the same care taken when designing their office's aesthetic and shopping for furniture.
The search for a dependable office furniture supplier in Exeter needn't be a tedious one. Here at 1st DZine, we are here to end that search and bring you the best office furniture there is to offer. We have a range of furniture in colours and styles set to impress even the most specific of tastes.
1st DZine is a niche office furniture supplier in Exeter, also offering furniture for meeting rooms and reception areas. However, that isn't all we offer. We also provide other office furniture including partitions and integral blinds, really making your office in Exeter complete. We are a dedicated team who guide you through the whole process from design to fitting and we even complete the fitting at times to suit you, with minimal disturbance so you can keep your business running as usual.
As an office furniture supplier that truly wants to give you the best, we offer free consultation services so that we can truly understand what it is you want from an office furniture supplier and find the perfect office furniture for your Exeter office. We are a leading office furniture supplier in Exeter and the South West and we've worked hard over the last 20 years to be able to give our Exeter customers the service they deserve.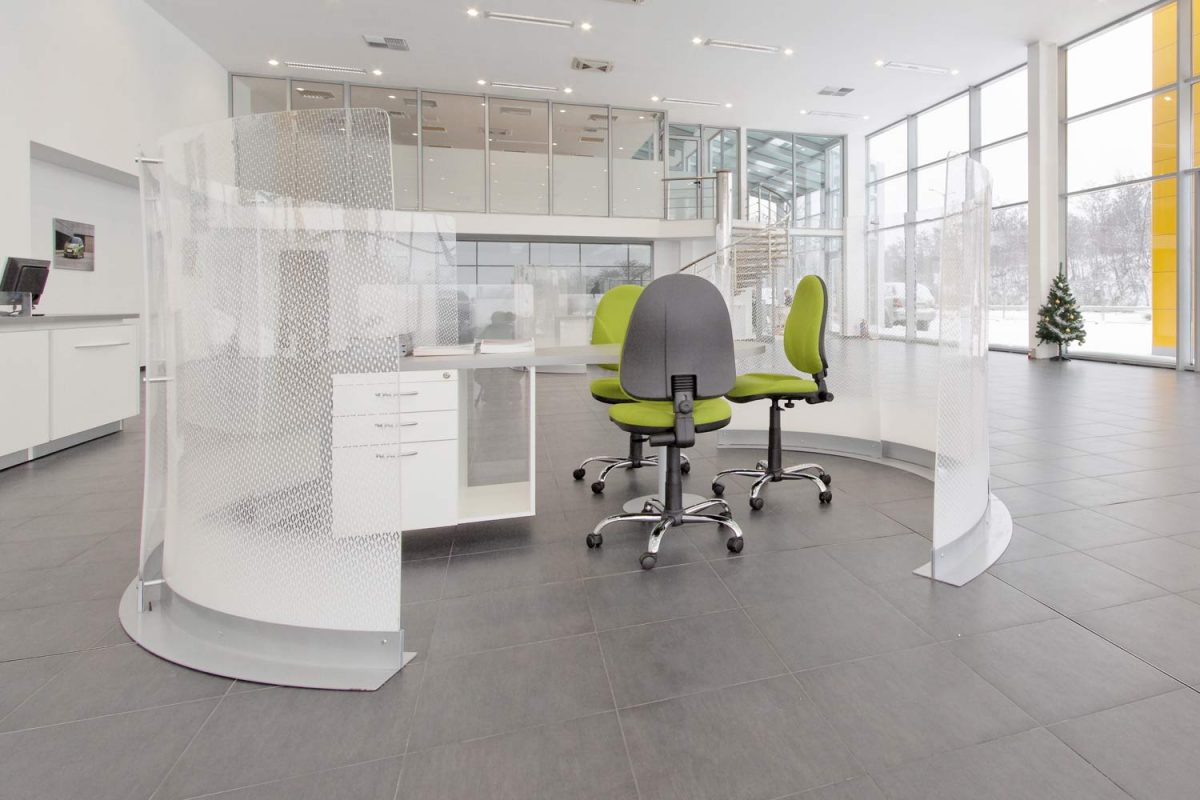 We offer a wide range of high-quality office chairs that are ideal for any office environment.
Our vast collection of office desks are ideal for all types of commercial and educational establishments.
Make a lasting first impression when clients and visitors attend your office. Our reception furniture is an ideal solution.
A WHOLE RANGE OF SERVICES
CONTACT US
COMPLETE THE FORM BELOW TO CONTACT US